Which is 'best', Oxford or Cambridge University?
It should be clear that the 'best' of these two historic institutions is going to be the one which has the most to offer you. This decision should be based on careful and thorough research. Knowing exactly why you want to go to Oxford over Cambridge won't just help improve your application, it will be the reason behind it, as you cannot apply for both.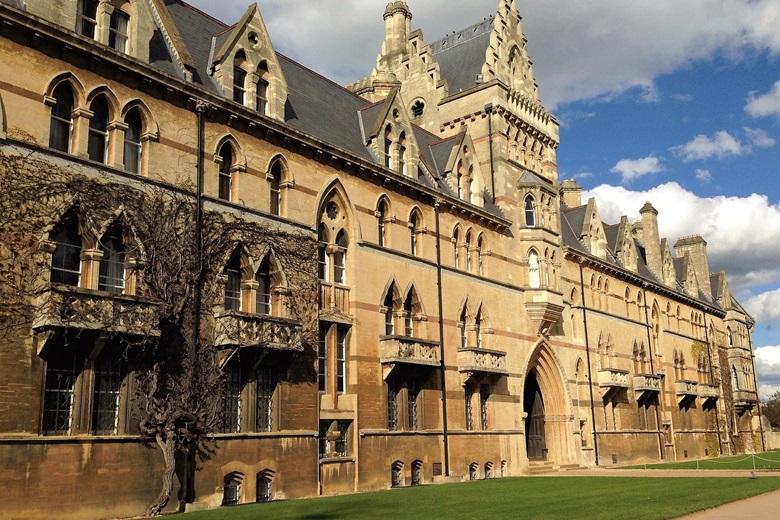 Which is harder to get into, Oxford or Cambridge University?
For some, determining which is the 'better' university may be a matter of which is harder to get into. Around 24,000 students applied to Oxford in 2021, only slightly more than Cambridge which received circa 23,000. The number of places offered by Oxford in that same year was 3555 compared with 4260 offers made by Cambridge. Though the difference is marginal, the numbers would suggest that Oxford is a touch more exclusive. Oxford is the oldest, (currently) appears higher on (most) university ranking lists (though usually only one place higher) and generally offers fewer interviews. To highlight the slim margin of difference, it is worth considering that 95% of students offered places at Oxford had A*A*A or higher, while 97% of those offered places at Cambridge received A*AA. Both universities will expect a stellar academic record as the price of admittance and offer a world leading higher education in return.
What are the differences in course offerings at Oxford and Cambridge?
When discussing your education after university in either a social or professional context, the first two questions will usually be what did you study and where?
If you're aiming to maximise the value of your degree, then you might decide on Oxford or Cambridge based on their reputation for your chosen subject. Oxbridge is famous for what Oxford calls 'Tutorials' and Cambridge calls 'Supervisions', weekly meetings with an academic tutor and one or two other students to discuss that week's assignment. Such focussed personal engagement with tutors is a unique part of what makes Oxbridge so academically rigorous and rewarding. It's also a good reason to research each university's faculty. Some of the world's leading academics will be teaching at Oxbridge and you want to study under those whose expertise most closely reflect your own interests or simply the fields you may wish to further explore.
Oxford is known for its humanities and social sciences while Cambridge is renowned for science courses.
While both universities offer a range of subjects, there are certain degrees unique to each. Oxford is perhaps most famous for its PPE (politics, philosophy and economics) degree, whereas only Cambridge offers Education as an undergraduate course. The vast majority of differences in courses will be either in the content or in the way that they are assessed. You can, for example, study English at either university, but at Oxford it will be mandatory to study medieval literature, Victorian literature and modern literature with additional modules in specific theoretical approaches. Whereas, at Cambridge, the only compulsory modules are on 'Contexts 1300-1500' and 'Shakespeare'. Much of the content available will be very similar, but you will have less freedom to choose at Oxford and this makes it very important to know exactly what's on the course you're applying to and whether it interests you! The options also differ for attaining joint degrees and postgraduate study opportunities, both of which you may wish to consider in order to give yourself the best options for development.
As both Oxford and Cambridge are collegiate universities, a further means of researching the nuances between them and deciding which is right for you might be to consider the benefits of specific colleges. Whether through the reputation of alumni or historical traditions that align with your academic or personal interests, you may find a college that 'speaks' to you or offers a unique extracurricular opportunity.
Read more on choosing an Oxbridge college.
Though these may all be valid factors to consider, it is worth pointing out that there are no guarantees you will work with certain professors, or gain admission to the college of your choosing even if your application is successful. That is why both universities agree that the most important thing, above all else, is the course you wish to study.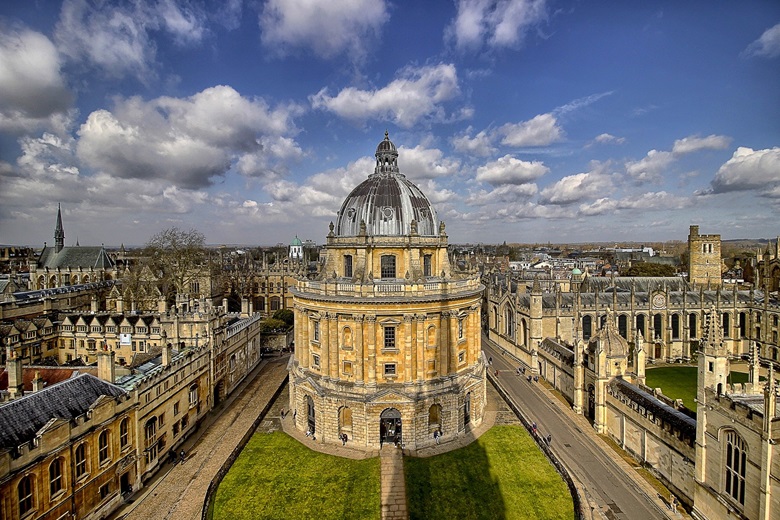 Is Oxford or Cambridge more diverse?
The most recent Oxford University statistics on diversity can be difficult to gauge, given that 4.7% of UK-domiciled applicants chose not to declare their ethnicity in their UCAS application. The current figures show that as of 2021, Oxford's intake was 24.6% BAME students. Of those that disclosed their ethnicity, 34.4% of Cambridge's undergraduates were of BAME origin. For those interested in the stats on gender, 55% of all Oxford undergraduates in 2021 were female, and in Cambridge that same year the figure was 48.6%. Both Oxford and Cambridge have Equality and Diversity departments who work to collect and produce these statistics. Their reports are freely available, and both include forwards which comment on their commitment to 'objectives for equality and diversity'.
Diversity of leadership may also be of interest when making a decision between Oxford and Cambridge. As of 2021, 39% of Oxford University Committees of Council were female and 12% were BAME. The figures for Cambridge were almost identical, with 40% female and 12% BAME members on their University governance committees and Councils of Schools. These figures show the 'overall' statistics, but you may also wish to consider the breakdowns for specific departments in order to make a more informed decision. The bottom line is that both universities acknowledge there is work to be done regarding equality and diversity, but only you can make the decision about which institution is right for you.
Environment
Both universities are ancient, prestigious and academically comparable, but they do differ in terms of environment. While both Oxford and Cambridge are, architecturally speaking, something to behold, the former is known for greater nightlife and a busier town, while the latter is considered to be more 'relaxed'. Unsurprisingly, this point is hotly debated amongst the students who actually go there!
A more objective analysis might point out that Oxford's population is around 150,000 and Cambridge around 124,000. Both are relatively small, certainly when compared to any major UK city, but around a fifth of Cambridge's population is made up of students, adding to its slightly more insular feel.
Advice from Keystone's Oxbridge Alumni
Both Oxford and Cambridge are known well by their reputation, but the truth is that every individual experience will be different. That's why I asked Keystone's tutors who are graduates from each university to tell me how they made their choice.
One tutor, now a PhD candidate, who graduated from Oxford in 2018 after reading Archaeology and Anthropology, said:
"I applied to Oxford instead of Cambridge as the latter stopped offering my course the year before I filed my UCAS. However, Oxford, and in particular Magdalen, [college] turned out to be a much better fit than I suspect Cambridge would have been. On my first visit to Oxford, I realised it was the perfect fit, both as a city, and as an education. From the Bodleian Library to the Ashmolean Museum, the centre of Oxford offered a wealth of places where the great and the good had previously been, and currently were. I was very fortunate to attend the university there, and look back on my time with great fondness."
For this tutor, the decision was course-based, with the college and environmental benefits adding to her experience only after the decision was made.
Keystone tutor, Dr Andy Wimbush shares his experience of applying to Cambridge.
"I can't really remember why I chose Cambridge over Oxford. I think at the time Cambridge was higher up the league tables than Oxford. It was tied with Warwick, I believe for English. I'm afraid that's the only reason I can think of. My parents didn't go to university, and so I was really at the mercy of my English teachers' recommendations!"
Andy completed his BA in English at Jesus College, his PhD at Darwin College and has been teaching at Cambridge since 2013. His experience is a typical one, as many students find themselves going with their gut and acting on whatever advice they have available. However, having been an undergrad, postgrad and now teacher at Cambridge, Dr Wimbush suggests that aspiring Cantabrigians might be drawn in by
The emphasis on practical criticism throughout the degree allows and encourage the development of close reading as a central methodological pillar of literary study, which has wide application for the rest of the course.
The first two years of the degree are focused on a survey of English literature and its contexts from 1330 to the present, allowing students to get a grand overview of literary history.
The third year has a wide range of optional modules that extend into the visual arts, literary theory, modern and medieval languages, philosophy, and much more.
Though this may be specific to English, it speaks to the flexibility available on Cambridge courses which has been lauded elsewhere. It also conveys the humanities at Cambridge in an inspiring light, rebalancing the scales for those who may have be dissuaded by Cambridge's strong reputation for STEM. Both graduates report very positive experiences at their respective universities.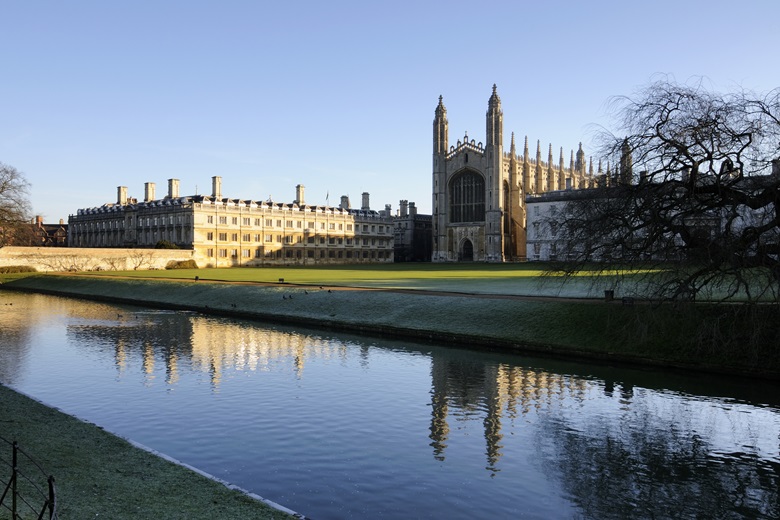 Making Your Decision
Getting in to either Oxford or Cambridge is a remarkable achievement and a fantastic opportunity to learn, develop and invest in your future. There's a lot of information out there on the colleges, clubs, culture and most importantly, the courses. Providing the course you wish to study is offered (and you like the look of the mandatory modules!) there is endless opportunity to succeed at Oxbridge. Both offer open days with tours around the colleges and grounds. You may visit and feel a connection, or you may simply be inspired by the reputation of a particular department. Whatever your motivation, just make sure you apply to the university that feels right for you. Good luck!
Tutors for Oxford and Cambridge University Entrance
Keystone has a range of specialist tutors who can assist students approaching university aptitude tests for Oxbridge and other leading UK universities. We can introduce Oxbridge tutors to families who can help with interviews, essays, entrance tests as well as provide broader application support.
Read more about our Oxford and Cambridge University tutors.