Oxford has 39 colleges, Cambridge 31. You can leave it to chance and make an open application, but most people expect to direct their application to one of them. In some ways, it seems an unnecessary distraction. After all, no one presents Formula One drivers on the starting grid with a wine list expecting them to choose which champagne they want to be sprayed with on the podium. Not everyone gets an offer from the college they picked anyway: around 30% successful applicants receive offers via the pool. Nevertheless, your choice could affect where you spend the next three, maybe four years of your life. So how should you choose?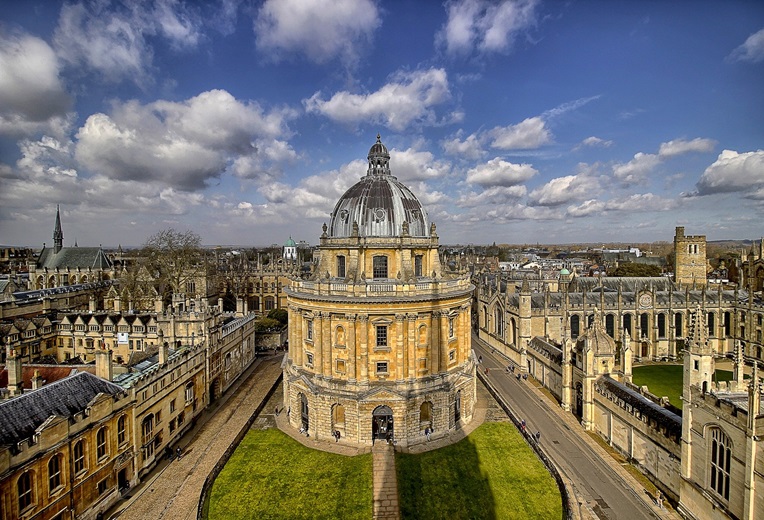 It's a complicated decision. That's why I've teamed up with Keystone Tutors this year to offer private tours of Oxford for university applicants. There won't be any in-person open days this summer and a personal tour might turn out to be your best opportunity to understand what the choice is all about.
In general, people choose their college in five main ways:
From the heart: You can see this from the fact that the pretty, centrally located medieval colleges like Brasenose (Oxford), and King's (Cambridge) attract more applicants per place than newer colleges away from the town centre such as St Hugh's in Oxford or the Hill Colleges in Cambridge (Girton, Fitzwilliam, Churchill, and Murray Edwards). Sometimes these choices leave you scratching your head. For example applications to Worcester College jumped by 20% in 2018 after the college finished restoring its dining hall. Although this might sound superficial, making an emotional connection with the place can be a great motivator for putting in the work needed to get an offer.
By reputation: Some colleges have reputations for particular subjects. Balliol is popular with Politics, Philosophy and Economics applicants to Oxford because it has supplied lots of prime ministers. Trinity in Cambridge meanwhile is a legendary destination for mathematicians. Other colleges are known for being woke (Wadham in Oxford, King's in Cambridge), posh (Christchurch in Oxford, Peterhouse in Cambridge), academically intense (Merton in Oxford and Christ's in Cambridge) or for their prowess at rowing (Oriel in Oxford and Jesus in Cambridge). On the one hand these reputations are reinforced by self selection. On the other, most colleges end up accepting a much broader range of people than their reputations might imply, and the individuals who make up your cohort are likely to be much more varied than you'd expect.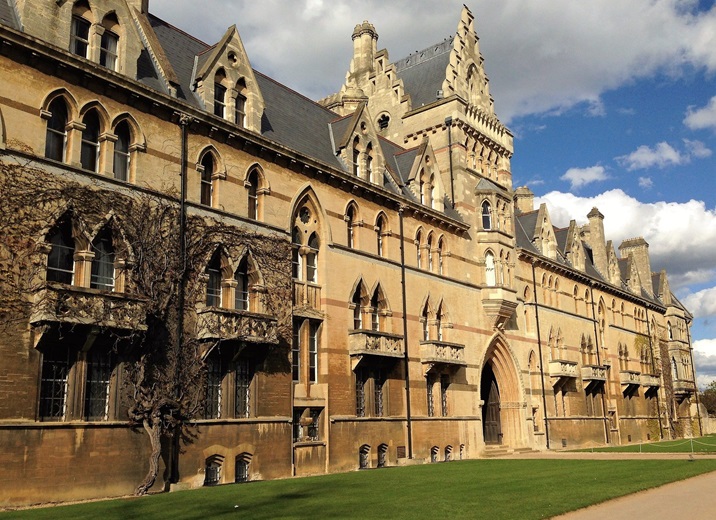 Leave it to your school: Some of the top schools send so many people to interview at Oxford and Cambridge that they need to coordinate their campaigns carefully. They allocate their pupils to colleges so as to maximise their school's overall haul of Oxbridge admissions. The strategy might be best for the school, but it may not be the best choice for any one individual.
Look who's teaching: Oxford and Cambridge employ some extraordinarily inspiring teachers, many of whom have built a reputation outside the university through books and media appearances. It can be a good reason to choose a college – but it can backfire. For example a Classics applicant going for Newnham in Cambridge might imagine telling Mary Beard in the interview that her book SPQR: A history of ancient Rome inspired their choice of college, and that such devotion would be rewarded immediately with an offer. Instead the illustrious professor will simply have to tell them she is retiring in 2022. While it is certainly a good idea to research the interests of whoever could be interviewing you, as it might improve your chances of engaging with them, you have to remember you may well end up being interviewed or taught by someone totally different. Academics have an annoying habit of disappearing regularly for sabbaticals, and the most famous media dons are so busy cultivating their extra-curricular activities that they don't have much time to interview applicants. Also, it's worth bearing in mind that you won't usually have all your tutorials in your own college – especially later on you're likely to have them with whoever is the expert in your chosen subject area.
Do the maths: Both Oxford and Cambridge produce huge amounts of data about the applications process. It seems like an invitation to applicants to try to use it to game the system, but it's never quite as revealing as one might want. In 2019 for example you can see that Balliol attracted 183 applicants for 11 places in PPE, while St Hugh's only managed 13 applicants for its 4 places. That might make it look five times easier to get into St Hugh's than Balliol for the subject, until you read that St Hugh's rejected all the candidates who applied directly, in favour of taking strong candidates turned down by other colleges.
It all adds up to something like the Nash equilibrium from the movie A Beautiful Mind, with everyone thinking about what they really want and then adjusting it in the light of what everyone else might do, and ending up making choices which they are not really very sure of. It's where a visit to Oxford (or Cambridge) can make such a difference. Seeing the place for yourself and understanding how it works is the best way of feeling confident that you are making the right decision. If you are still a few years off applying, it will inspire you to make it your ambition. Keystone Tutors is there to help you do all of the rest.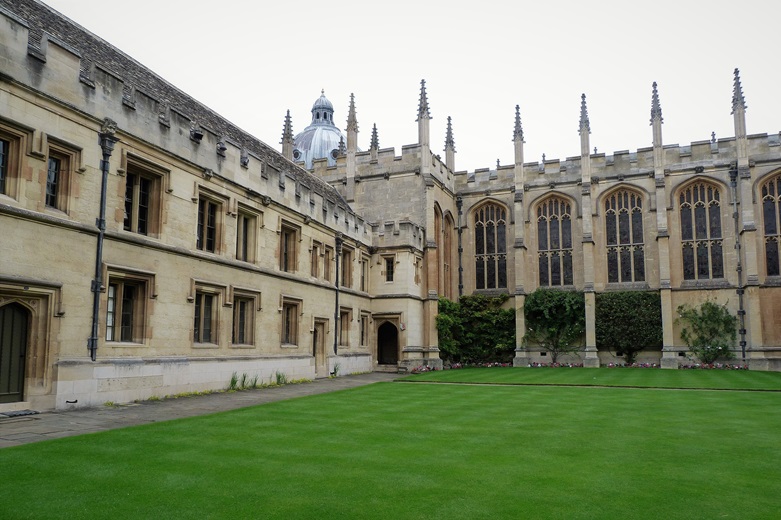 If you want to find out more about visiting Oxford, have a look at my website, Oxford Aspirations
Guest Post written by Lucy Gasson
I am a professional tour guide in Oxford. I have two degrees from Oxford University and all three of my children successfully applied to Cambridge. My nephew and niece, with the support of Keystone Tutors, are both currently studying at Oxford.