Harrow School was founded during the reign of Queen Elizabeth I, and has a global reputation as an outstanding school. Distinguished writers, politicians from around the world, and Nobel laureates have all studied at Harrow.
Securing a place at this highly selective school is a tough challenge, and you will find a number of key topics to do with the admissions process covered below. Keystone's Founder and Director, Old Harrovian Will Orr-Ewing, also provides his insights into the process.

Is there an entrance exam for Harrow?
Yes, as an academically selective school Harrow uses entrance exams to select which boys are suitable to gain a place. They use a 3 stage process, with boys being selected to move to the next stage based on their relative performance.
Stage 1 is the ISEB Common Pre-Test, usually sat between 1 October and the end of the autumn term of Year 6, which is a computerised test consisting of English, Maths, Verbal and Non-Verbal Reasoning. Do read our blog to find our more about the ISEB Common Pre-Tests
Stage 2 is Harrow's own test, sat in the autumn term of Year 7, and has three parts; a computerised English and Maths test, a short written essay and two 15 minute interviews
If successful at Stage 2 a conditional offer is made and the final assessment stage takes place in Year 8 which depending on circumstances will be either the Common Entrance or Harrow's Academic Scholarship
What is different about the Harrow test essay?
The essay is short, applicants only have 20 minutes to respond to the title. Applicants should aim to write a short but rich piece which showcases their writing skills. They should aim for concise and clear English. Past titles have included:
Describe your best day
Describe your best experience
Where would you most want to live?
Are there any Harrow entrance exam past papers?
Harrow do not release past exam papers for the Harrow Test. There is a familiarisation test for the ISEB pre-test, and websites that can support preparation including Atom Learning. The Common Entrance is written by ISEB and past papers are available to purchase on the Galore Park website.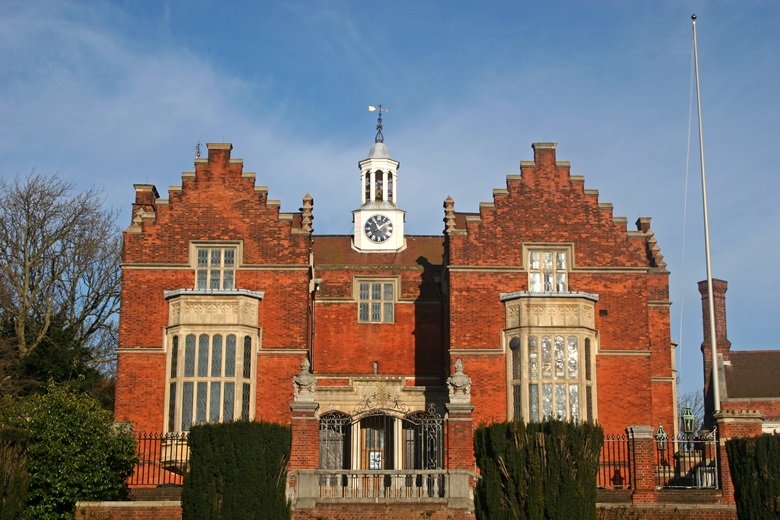 Is it hard to get into Harrow?
Harrow is a selective school and therefore the admissions process is designed to select academically able boys. They are also interested in a boy's extra-curricular interests and will request a reference from his current school. The ISEB Common Pre-Tests and the Harrow Test are both online adaptive tests. This means the questions get more difficult the better a candidate does which increases their Standardised Age Score (SAS). As Harrow is selective, the successful candidates will have a SAS score well above average and will have faced the more difficult questions in the tests.
What questions do Harrow ask at interview?
What is your favourite subject?
What is your favourite book?
Which extra-curricular activities do you take part in?
What are your hobbies?
Why do you want to come to Harrow?
Old Harrovian and Keystone's Founder and Director Will Orr-Ewing gives his insights into applying to Harrow

"I'm sorry to say that, when I applied to Harrow in 1998, it was a much more forgiving process. The only formal assessment was Common Entrance which, like now, was sat in June of Year 8. However, I was also invited up to an interview with my housemaster the year before. This was as much an opportunity for me to see the school as for the housemaster to see me, though I remember an unnerving moment when my parents pulled back on a walk around the school so that Dr Holland and I could speak "man-to-man". (Thankfully the questions he asked were, from what I recall, fairly straightforward: my favourite sports; my favourite subjects etc.) My prep school headmaster supplied a reference too.

The CE pass mark for Harrow in those days was 55% and my prep school drilled us well for it so it did not occasion too many sleepless nights. To my detriment, perhaps, as my results were decidedly patchy - including an 'E' in History. Thankfully the first year at senior school gives you a chance to find the right set for your abilities, and I ended up reading History at university, so few things are set in stone at such a young age!"
Tuition for The Harrow Test
Each year Keystone supports many students preparing for school entrance exams, including The Harrow Test.
Read more about our Harrow School admissions tutors.
For more details on how Keystone can help with preparation for admissions to Harrow school, please call the office for a chat with one of our client managers, or contact us via our request a tutor form.
Further reading