Non-verbal reasoning tests are used to assess how children process visual information and implement visual logic. They are sat for the entrance tests at all levels for a large number of schools in the UK, as well as being a part of the ISEB pre-test and UKiset.
What are the Different 11 Plus Non-Verbal Reasoning Question Types?
The question types in non-verbal reasoning are vast and span many different skills and styles. Non-verbal reasoning is most often in a multiple-choice format. The following are the most common question types which come up:
Sequences and Patterns - These questions will test a pupil's ability to spot patterns in a series of shapes. These questions can appear as a simple sequence of images with gaps that need to be filled, or as more complex types such as Matrices or Pairs (which will be shown in example questions).
Association and Recognition - These questions will test a pupil's ability to spot common elements of groups of images, and pupils will then be required to exclude images which are 'the odd one out' or include images which belong with the group from a series of selections.
Codes - These questions will test a pupil's ability to logically reason with commonalities and differences in a shape. The question format usually gives a series of images with a 2 or 3-letter code which changes between the images. The pupil will be expected to solve what the code means by the similarities and differences that the images share and apply a code for a final image which follows the same code.
3D Shapes - These questions also come in various formats, but will test the ability of a pupil to visualise 3D shapes and work with them mentally. A pupil could be asked to indicate if a shape can/cannot make any of the listed shapes, or vice versa. They might also be asked which shape is the same as an indicated one, but with the potential answers being turned to different perspectives, or asked to piece together 3D shapes.
2D Shapes - These questions are quite broad, and also test a wide variety of skills. A pupil might be asked to look for a shape embedded within a more complex shape, spot rotations/reflections of an original shape and decide what a folded piece of paper will look like after having holes made in it and being unfolded (all based on reflections also)
11 Plus Non Verbal Reasoning Example Questions and Answers
Sequences and Patterns using images in a series: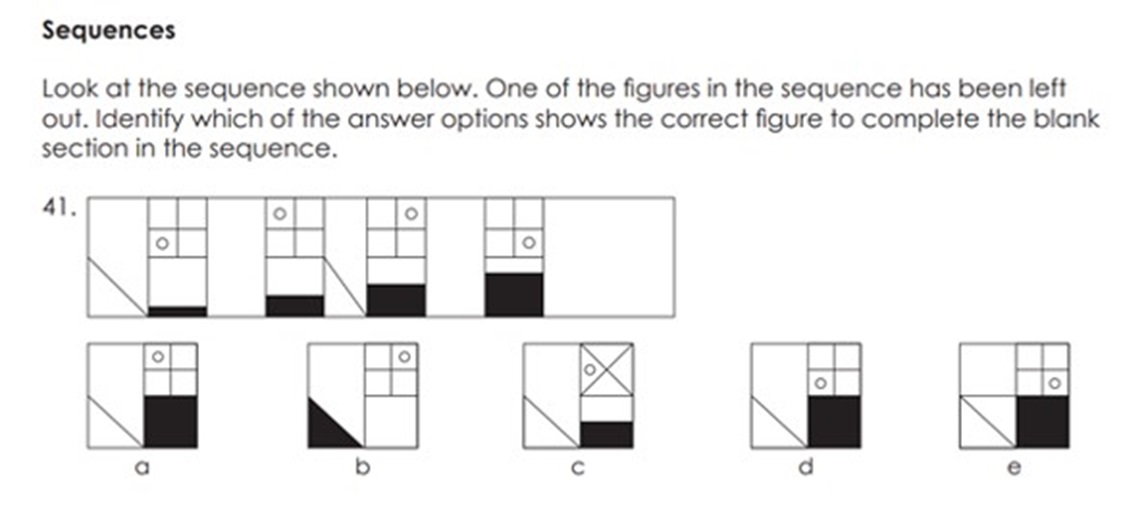 Sequences and Patterns using Matrices: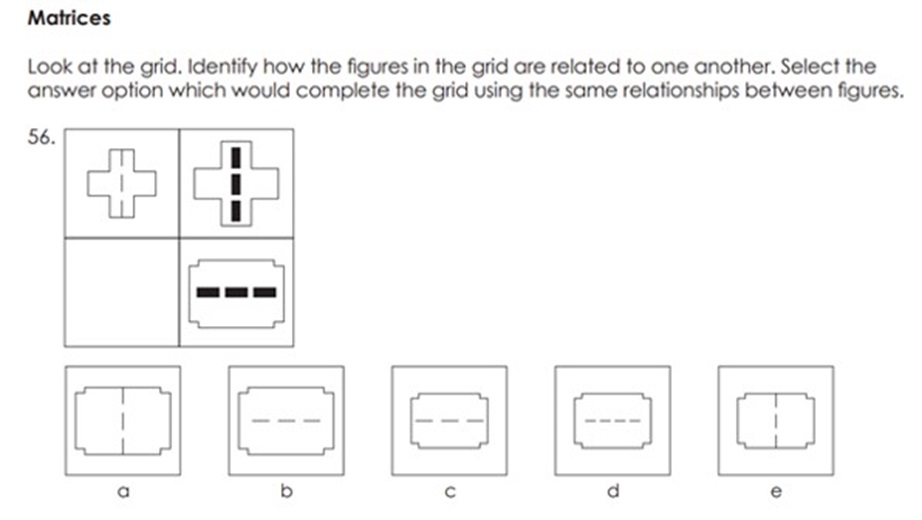 Sequences and Patterns using Pairs: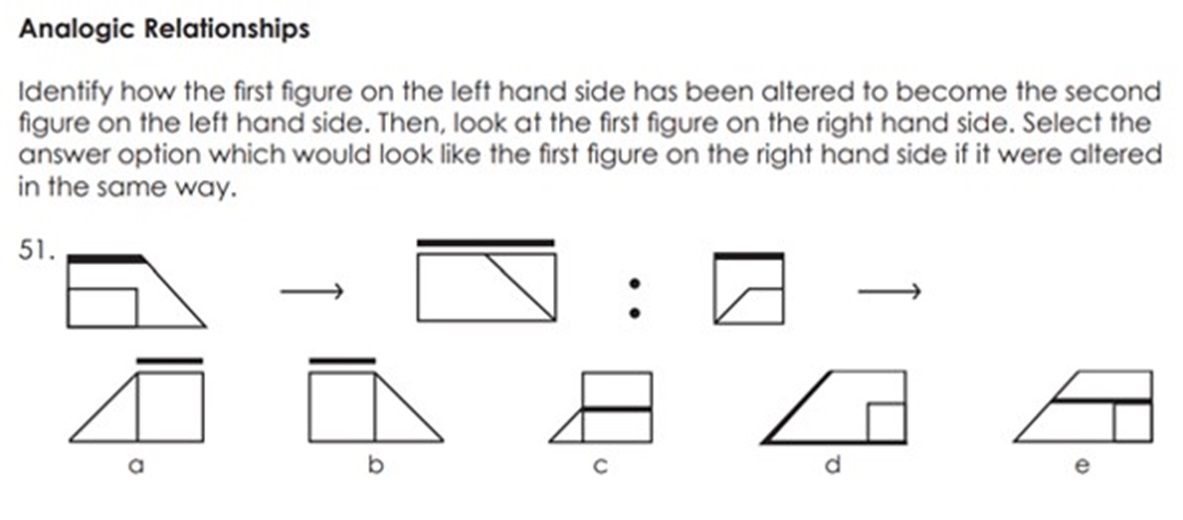 Association and Recognition - finding figures alike

Associate and Recognition - finding the odd one out

Codes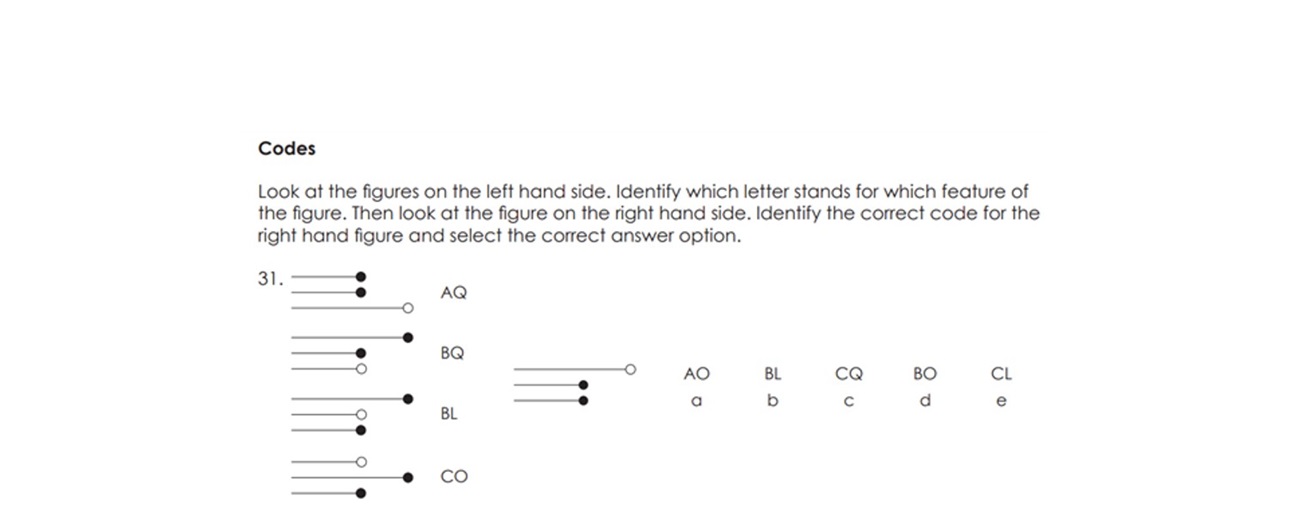 Views of a 3D shape from another perspective

Rotating 3D shapes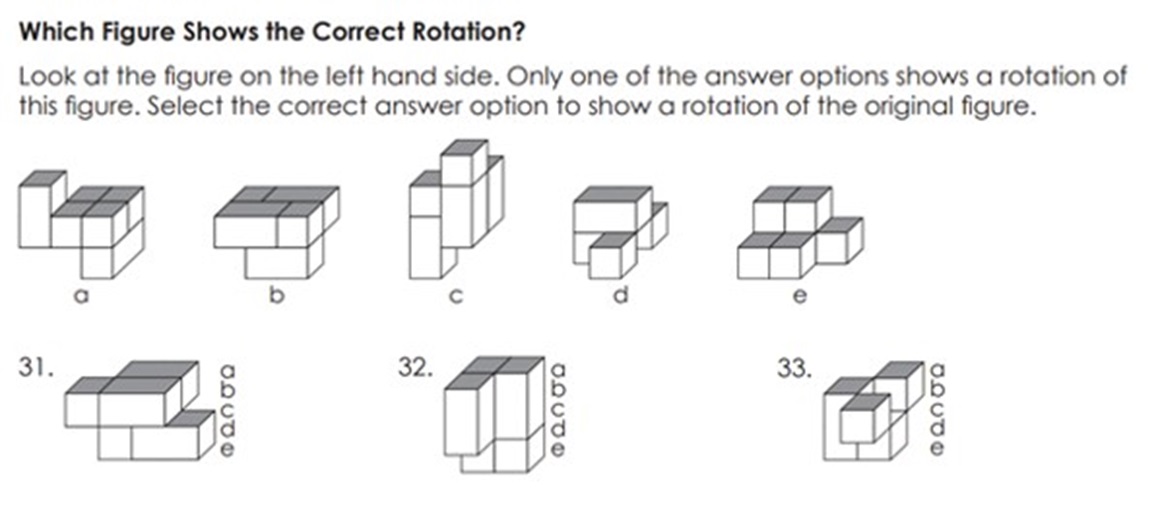 Reflecting 2D shapes

Rotating 2D shapes

Hole Punch

Identifying 2D images in more complex ones

To find further examples of 11 Plus Non Verbal Reasoning Questions, visit the GL Assessment website.
How can you help your child at home with 11 plus non-verbal reasoning
Appropriate resources - There are some available free resources for non-verbal reasoning online, but there are limited resources which offer extensive practice on all the sections which the exam has to offer. For this reason, it can be hard to focus on the areas which your child has difficulty with. To help with this, you might want to purchase a guide to work through the various skills such as the Galore Park Study and Revision Guide.
Be on hand to go through answers with them - There will likely be many mistakes that your child makes as they are learning. This is great as it offers them an opportunity for them to learn. However, there may be mistakes that your child is confused by or doesn't fully understand. Giving them time to help them through these so they have a full understanding of where they went wrong and can apply it in the future is extremely valuable.
Conscious practice - Practice by itself is useless if it is not done consciously and the mistakes which are made are learnt from. While going through answers with them, it is really useful to make sure you go through any areas of error so that the maximum is learnt from these rather than them being glossed over.
Allocate a set amount of time for them to work through questions - As with any skill, there will need to be consistent and focused practice for your child to improve this skill, particularly if they find it difficult. You can help them by setting a regular time for them each week to focus on their non-verbal reasoning ensuring that they will see improvements over time.
Ways to make it fun - It might be that your child comes home from school tired and struggles to find time to work. Games such as spot the difference and code games can help to give your child a bit of experience honing in on the visuals while being fun.
Our top tips for the 11 plus non-verbal reasoning exam
Practice, practice and more practice - The best way to improve at the non-verbal reasoning exam is to gain experience with the question types, and what kind of elements can be examined in the visuals of the shapes and the timed aspect of it. There are some aspects, for example counting sides of shapes in images, which might not occur naturally to your child as a port of call while attempting these questions. However, the experience will gradually expose your child to these various aspects.
Use elimination - In the exam, the answer might not always be clear for your child. In this instance, they can use elimination (using the multiple choice aspect of it to their advantage) to get rid of any answers which cannot be right according to the observations they have made. This allows a chance of securing the right answer, but if not, at least limiting the number of options from 5 down to 2 or 3.