What is HSPS at Cambridge?
Human, Social and Political Sciences (HSPS) at Cambridge is a three-year BA Hons degree in politics, international relations, social anthropology and sociology. Although students can focus on one of these areas from the start, HSPS is also the broadest and most flexible political and/or social science degree at Oxbridge. Optional papers are shared with archaeology, biological anthropology, history, history and philosophy of science, and psychology, making HSPS the closest Oxbridge equivalent to an American liberal arts degree.

Structure of HSPS course:
The first year (Part I) covers the foundations, with students choosing three of the four main HSPS areas; a fourth option is taken in archaeology, psychology, or biological anthropology. For the second and third years (Part II), students can specialise. The 'single-track' degree can consist of politics and international relations, sociology, or social anthropology, while a 'double track' combines two of these, with the further possibility of Sociology and Criminology.
An HSPS undergraduate may therefore wind up studying gender, race, criminology, religion, globalisation, democracy in cross-cultural comparison, the anthropology of ethics, the history of political thought, statistics, human rights, development, economic anthropology, and international conflict – even without the additional papers shared with other degrees. Although students sometimes report essay overload from the breadth of courses, HSPS's flexibility makes it a uniquely enriching and diverse choice.
What are the HSPS entrance requirements?
Subjects Studied & Grades for HSPS
Like its course structure, HSPS is one of the more flexible degree programmes in terms of secondary school background. No specific A-level combination is required, although an A Level or IB Higher Level in an essay-based subject is recommended. A typical offer requires A*AA at A Level or 40-42 points for the IB, with 776 at Higher Level.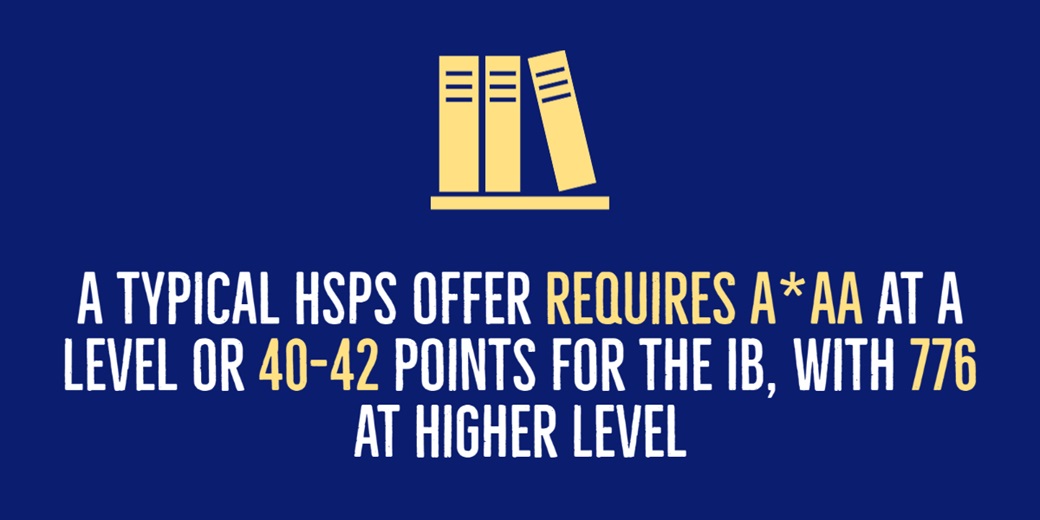 Submitted Work & Admissions Tests for HSPS
As with many Cambridge degree programmes, some colleges expect candidates to submit written work (maximum two pieces) for review in advance of the interview and set at-interview assessments. See Human, Social, and Political Sciences: Subject Requirements and Typical Offer by College for College-specific requirements.
What are the HSPS acceptance rates?
It is a competitive course. Over the last 5 years it has averaged 5 applications per place in each admissions intake.
What are the best colleges for HSPS at Cambridge?
Students applying to read HSPS at Cambridge can apply to all colleges. Choosing a college is a very personal task, as the differentiating factors between colleges, such as their size, can affect applicants in different ways. However, we would recommend that you initially review the College profiles on the Cambridge university website to get a sense of what they are like and how they differ. It is then important to get a student perspective of what college life is like and the Cambridge University Alternative Prospectus is a great way to do this. The college reviews are written by current and past students and focus on factors that mean most to students, which will be important in making
How should I prepare for my HSPS application?
In all the components of the admissions process for HSPS, Cambridge admissions tutors are looking for evidence of academic ability and potential, reasoning capacity, commitment, enthusiasm, and curiosity about human social and political life.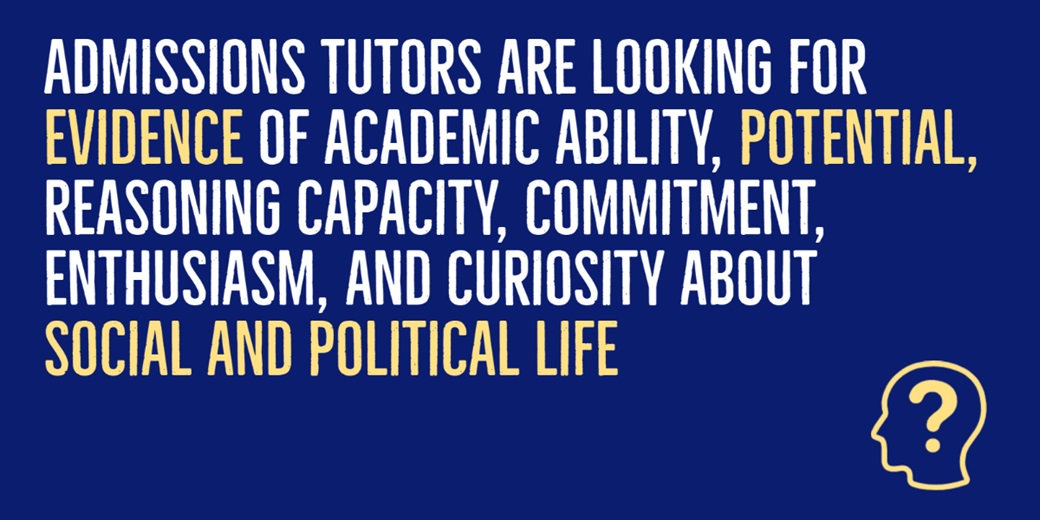 HSPS reading list:
Reading beyond your subjects at school, including a variety of news and opinion, and thinking critically about what you read, will help inform both the written and interview aspects of your application. Cambridge offers a preparatory HSPS reading list with non-fiction and even fiction suggestions in each of the HSPS subject areas, from Margaret Atwood's The Handmaid's Tale (politics and international relations) to Richard Wilkinson and Kate Pickett's The Spirit Level: Why Equality is Better for Everyone (sociology). Admissions tutors encourage prospective applicants to pick what interests them, and follow that, rather than trying to read everything on the list. Whatever you read, HSPS interviews a relatively high number of applicants and so you should be prepared to talk about what you have read and work through related ideas orally.
HSPS admissions test:
For the 2022 cohort, some colleges will ask applicants to sit a written assessment if shortlisted for interview. It is important to note that not all colleges require candidates to sit an assessment. The assessment where required may vary by College. Please see individual College websites for details.
HSPS interview questions:
When preparing for an interview at Oxford or Cambridge we would always recommend consulting their respective websites, as they share a lot of information on them about the structure, length and, in some cases even sample questions. In the case of Cambridge, we would recommend that you consult the following pages -
- as they share some really helpful information about interviews, including location, number, number of interviewers, content etc.. You might also like to read our blog entitled 'A Complete Guide to Cambridge University Interviews' which is packed full of helpful information. You will also be able to find some student accounts of their interviews on the internet either as blogs or on YouTube. Research of this kind will give you more of an understanding of what to expect, but you should also make sure that you practice being interviewed.
Tutors for HSPS
Please do get in touch with Keystone Tutors if you are looking for a tutor to support your HSPS application process. We have a number of tutors with expertise in preparing for HSPS admissions.